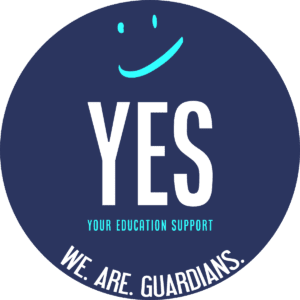 Our Team
We aren't an agency, and have over 10 years experience of working with students from overseas.
Yes, we are also a real husband and wife and have both worked for the NHS for a combined total of nearly 25 years.

We are now combining our caring nature with our extensive experience of working with young people from overseas and the UK – and from this knowledge and drive – YES Guardians is now born.
Hayley Harris
Director/Guardian
Trained Paediatric Nursing Sister
Children's Safeguarding Level 3
Safeguarding Lead
Hayley graduated from The University of Birmingham in 2007 and has since worked as a senior children's nurse at the local hospital for 15 years. She has extensive experience of working with children from a variety of backgrounds.
She has sound knowledge of caring for children with additional mental health needs or physical needs. 
Rest assured if your child has a health condition they will be in great hands!
She has huge amounts of Safeguarding experience and is trained to level 3.
Marc Harris
Director/Guardian
Children's Safeguarding Level 2
Deputy Safeguarding Lead
Marc graduated from the University of Bournemouth in 2007 and has a background in working with Children in Foster Care, running activities focussed at young people, whilst also looking after their educational needs on a 1:1 basis. He also worked for the Education Department of Gloucestershire County Council, providing learning materials for young people in the area.
He now works as an IT Manager at the Hospital.  Marc works 4 days per week and dedicates the rest of his time to running YES guardians.
We are highly trained professionals you can trust.
Hayley and Marc have two children Arabella aged 8 and Elora age 5. They absolutely adore having students living in their home. They have had their life's enriched and have learnt lots about other cultures.
As a family we love to cook delicious home cooked meals and embrace cuisine from around the world. Weekends are always fun with lots of days out but also relaxing with time to recoup and study.  
Our Business Values – what we believe an Educational Guardian should provide
We are a youthful, energetic Educational Guardianship, who from our own students words offer a "fresh, modern approach to the service". We believe that Educational Guardianship plays a much more important part of an International Students life experience in the country than ever before. We love to embrace this journey with you as part of our YES Family.
After 10+ years of hosting ourselves, and many return students, and friends for like made. We decided to get into Educational Guardianship to go further with the levels of support we can offer, particularly after learning of the less pleasant experiences of others.
Unique to YES Guardians, our directors have a background in Paediatric Nursing, and Children's Social Care, whilst having young children ourselves, we understand how important it is to have that level of support from trusted individuals for your loved ones, especially in another country.
We look forward to welcoming you into our YES Family also.
Hayley and Marc.
Happy Students from all over the World
We are parents to a young family ourselves, so we base our Guardianship on if we would be happy leaving our Children in the care of ourselves. That extends to our host families.
We are very proud of what we have achieved, and as of 2022, represent students from over 20 countries, and growing every month. That's a lot of the World!
No Stock Photos
All of the photos on our website are from real emotions, real smiles – no stock photos from the internet in sight.
We are very greatful to have such a lovely YES family to work with, and take pride in enriching their lives and helping them on achieveing their education goals when in the UK.