Navigating Guardianship UK with YES Guardians
Introduction
Embarking on an educational journey in the UK can be a transformative experience for international students. At Yes Guardians, we specialize in providing exceptional guardianship services, ensuring that every aspect of your child's stay in the UK is safe, supportive, and conducive to their success. Our commitment to excellence makes us a leading choice for "Guardianship UK".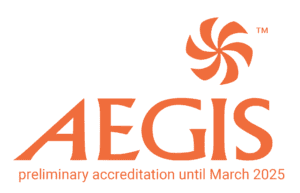 Bespoke Guardianship Services for Every Student
Understanding that each student's needs are unique, we offer tailored guardianship solutions that encompass:
Personalized Care Plans: We craft individualized strategies that cater to the academic and personal needs of each student.
24/7 Support and Emergency Assistance: Our dedicated team is always on call to provide immediate help whenever needed.
Educational Advocacy: We liaise with schools to ensure that our students' educational needs are met and their voices are heard.
Cultural Integration Programs: Our activities are designed to help students embrace and enjoy the rich cultural tapestry of the UK.
A Team of Dedicated Professionals
Yes Guardians is led by a group of seasoned professionals with a deep understanding of the educational and pastoral needs of international students. Our expertise is backed by:
Accreditations: We are proudly accredited by AEGIS, the gold standard in educational guardianship.
Experience: With over 10 years in the field, our team's experience is unmatched in providing guardianship services in the UK.
Addressing Your Concerns About UK Guardianship
We know parents and students have many questions about guardianship in the UK. Our content is designed to answer these queries, providing peace of mind and clarity on subjects such as:
What exactly does a UK guardian provide for my child? A UK guardian acts as a local support system for your child, providing a range of services from academic assistance and cultural integration to emergency support and regular communication with both you and your child's school. They ensure your child's UK educational experience is safe, enriching, and rewarding.
How does Yes Guardians ensure the safety and well-being of my child? At Yes Guardians, we place your child's safety and well-being at the forefront of our services. We conduct thorough vetting of all staff and host families, maintain a 24/7 emergency contact line, and enforce proactive welfare policies. Our AEGIS accreditation underscores our dedication to upholding the highest standards of safeguarding and pastoral care.

In what ways will Yes Guardians assist with my child's educational needs? Our team works in close partnership with schools to track your child's academic journey, attend parent-teacher meetings on your behalf, and champion your child's educational interests. We also offer tailored tutoring support and study workshops to promote academic achievement in the UK schooling system.
Furthermore, we believe in the importance of a personal touch. By understanding each student's interests, hobbies, and even favourite foods, we ensure that their stay with host families is warm and welcoming. This personalised approach guarantees that both parents and students are content and reassured throughout their educational adventure with us.
Why YES Guardians Stands Out Choosing Yes Guardians means opting for a guardian service that is:
Personalised: At Yes Guardians, we celebrate the individuality of each student. Our guardianship is tailored to match the unique personality, preferences, and educational goals of your child. From aligning them with host families that share similar interests to ensuring their extracurricular activities resonate with their passions, we craft an experience that feels bespoke. We take the time to understand what makes each student tick – their favourite pastimes, their dietary preferences, even their aspirations – and weave these into a tapestry of care that feels like it's made just for them.
Caring: We at Yes Guardians pride ourselves on the warmth and depth of care we provide, akin to that of a family. Our team is not just a service provider but a source of constant support, akin to a surrogate family for your child. We're there to celebrate their achievements, big or small, and provide comfort during challenging times. Our guardians are more than just coordinators; they are mentors, confidantes, and cheerleaders, ensuring that no child under our watch feels isolated or unsupported.
Proactive: Our approach at Yes Guardians is defined by our proactive stance. We don't wait for challenges to arise; we anticipate them and put measures in place to prevent them. This could mean arranging additional academic support before a challenging exam period, scheduling regular check-ins to gauge emotional well-being, or planning cultural activities well in advance to ensure a well-rounded experience. By staying one step ahead, we ensure that the UK educational journey is smooth and stress-free for both students and their families.
Setting the Standard for Exceptional UK Guardianship
For a guardianship experience that is as nurturing as it is effective, turn to YES Guardians. We don't just meet the standard for "Guardianship UK"—we set it. Partner with us to give your child the support they deserve on their educational journey.
🌟 Your loved ones deserve the BEST while studying abroad in the UK! 🌟
Choosing YES Guardians means choosing an unwavering commitment to safety, excellence, and a bright future. Our family of Educational Guardians is devoted to ensuring your children are nurtured, supported, and safeguarded during their study journey in the UK, enabling them to reach their full potential in every way.
🛡️ Choose Safety, so they can focus on their studies and enjoy life in the UK without worries.
🎓 Choose Excellence, and enable them to access all the opportunities their education has to offer.
💖 Choose Family, become a part of our community that cherishes and nurtures every student as our own.